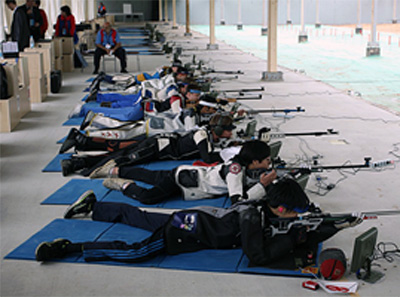 Welcome to the home of ballistics training.
Kolskoot will revolutionise your weapons training, no matter what your expertise is. Modules include and are not limited to sport shooting, clay targets, hunting, bird hunting, assault rifle and handgun training.
Use your own weapons to train with a compatible short flash laser! Alternatively, we have the capability to manufacture low volumes of airsoft conversions for most popular weapons.
Kolskoot is available in desktop and mobile flavours, allowing you to train in both a comprehensive fixed environment or while on the move.